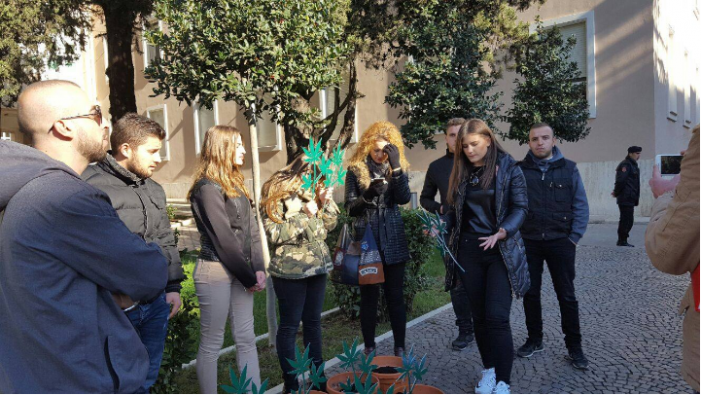 Dozens of PD youths protested today in front of the Prime Ministry against the widespread weed cultivation and employment. In a symbolic gesture, they planted fake cannabis plants in flower pots and placed them in front of the building.
One of the protestors declared:
We are a group of educated young people but without work. The government and Prime Minister offer us no possibility and no care at all. Drugs are the alternative of the government, but also the land where the drugs are cultivated are occupied by criminals related to the Prime Minister. We came here today plant weed at the door of the Prime Ministry because it is the only land that's still unoccupied.