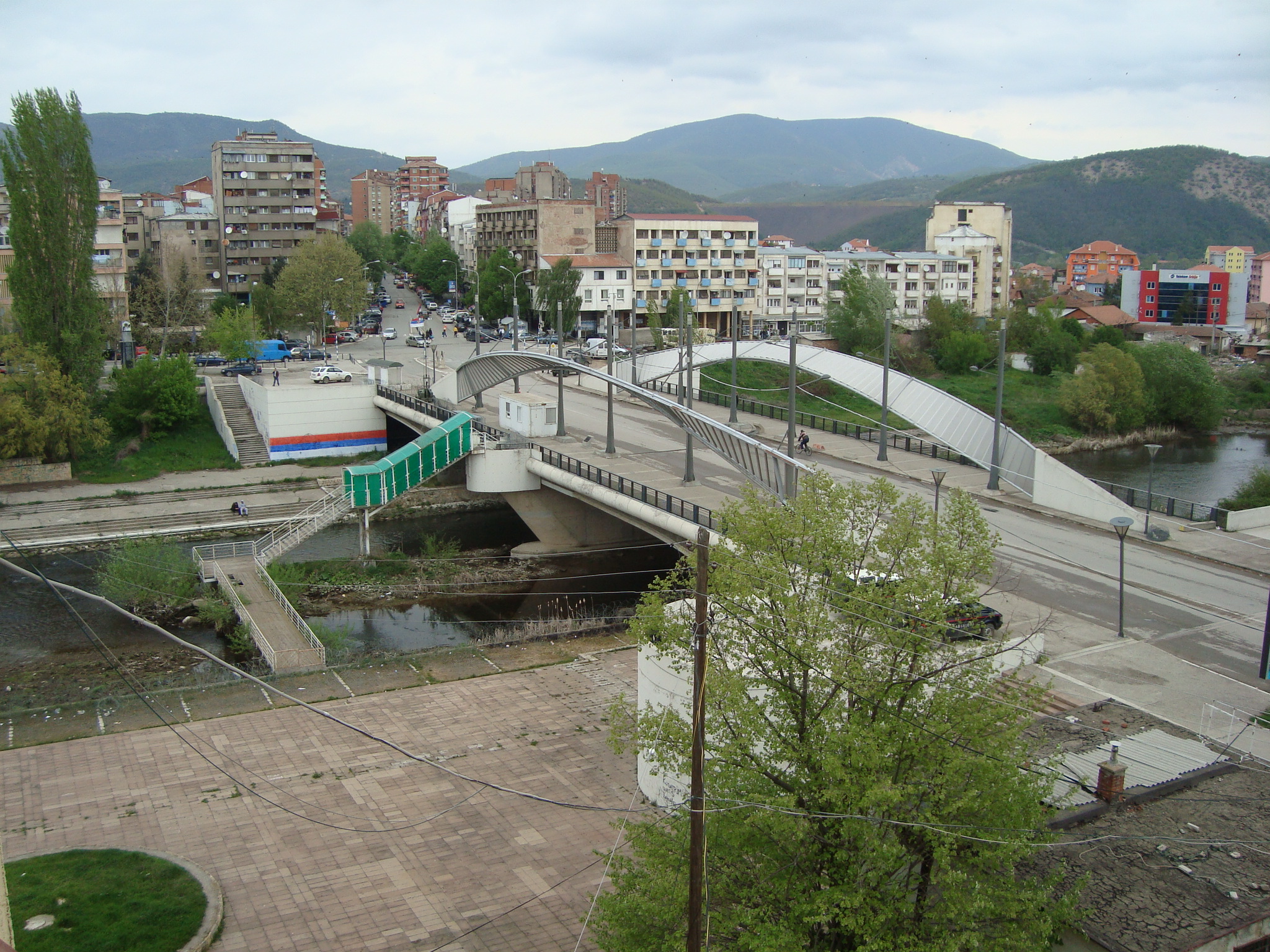 The situation in the north of Kosovo has intensified over the weekend with attacks on local police, including roadblocks, gunfire, and explosions, leading to the postponement of the scheduled elections for local officials and the Serbian president's announcement he would ask NATO to send Serbian military into the country. 
In the Zvecan and Leposavic area, ethnic Serbs, who form the majority, have started blocking roads, and in Ujman, police said they were shot at.
"Persons from certain criminal groups who have blocked several roads in the north of the country, from different locations, have on three occasions shot with firearms in the direction of police units who were on official duty near the dam of Lake Ujman, on the road leading to the Border Point of Bërnjak", the announcement states.
It continues, "Police units, in self-defence, were forced to retaliate with firearms against criminal persons/groups, who retreated and left in an unknown direction. Also, based on the information provided by the police units in the field, in several different locations, gunshots were also heard."
On Saturday night, two powerful explosions were reported in Zvecan and gunfire in Zubin Potok. Serbs reinforced barricades during the night, using heavy machinery. They even put up tents to accommodate those blocking the roads overnight.
No injuries have been reported, but Kosovo authorities said two Serbs had been arrested for attacking police officials. But journalists from regional media BIRN were assaulted on Friday in North Mitrovica while covering the situation. Their car was struck by heavy objects.
EU, NATO condemn attacks on police in north Kosovo as tensions soar
Local elections were supposed to be held in Kosovo's northern Serb-majority municipalities on 18 December. The election in Northern Mitrovica, Zubin Potok, Zvecan and Leposavic was due after ethnic Serb representatives left their posts in November to protest a Kosovo government decided to require all Kosovo citizens to have nationally issued license plates. This would impact some 10,000 ethnic Serbs who still use plates from the former Yugoslavia and refuse to recognise Kosovo's independence.
President Vjosa Osmani announced that due to the rising tensions, they would be postponed until April 2023.
"We discussed about the most suitable date and suitable time, and in the end, with full consensus, after my proposal, we came to the conclusion that it should be postponed to April 2023," she said.
Serbian President Aleksander Vucic annouced he would request permission from KFOR, the NATO-led international peacekeeping force, to send the Serbian army and police into Kosovo.
"We agreed today on the text to send a request to the commander of KFOR, by Resolution 1244, to ensure the deployment of members of the Serbian army and police in the territory of Kosovo, and the government's decision on this matter will it is taken on Monday or Tuesday", he said.
United Nations Security Council Resolution 1244 states that "after the withdrawal, an agreed number of Yugoslav and Serb military and police personnel will be permitted to return to Kosovo" to perform some functions." These include liaising with the international civil and security presence, clearing minefields, having a presence at Serb patrimonial sites and critical border crossings."
Sources within the Kosovo government told EURACTIV that Belgrade's interpretation of Resolution 1244 does not allow the return of military during periods of unrest and is, therefore, untennable.
EU and US response needed
Kosovo's Prime Minister Albin Kurti responded to the threats and called for an EU and US response.
"Kosovo is a European, democratic and pro-American state. With this leadership, Serbia is autocratic, pro-Asian and warmongering. We do not want conflict, we want peace and progress, but we will respond to aggression with all the power we have," he said, adding that "Any non-punishment by the EU and the US of this orchestrated violence will encourage official Belgrade to further push for the destabilisation of Kosovo."
He also accused Serbia of moving away from the EU and instead relying on UN agreements as "they want to return to the UNSC where Russia's (and China's) veto is located."
Kurti also said his government is working with KFOR to address the situation, "despite threatened military aggression" and adding that "the Republic of Kosova will defend itself — forcefully and decisively."
The United States has condemned the violent incidents that have occurred in recent days in northern Kosovo, a spokesperson for the US State Department told VOA.
"The use of explosives is never an acceptable method of protest and endangers the lives of innocent people," the spokesman said.
He added that "the United States continues to call on Kosovo and Serbia to exercise restraint and avoid any action or statement that would further escalate tensions."
Belgrade not responsible for road blocks
Serbian President Aleksandar Vučić, speaking after an emergency session of the national security council, urged Serbs and Albanians to de-escalate and preserve peace.
"Our backs are against the wall. This is the hardest day since I became president… What we're looking at here is a tough battle for the survival of a people in their homes," he said, adding he had received guarantees from KFOR and Europe that no violent action would be taken against the protestors, although he denied Belgrade had ordered the barricades to be put up.
"They are not someone's whim, they are a form of protest and Serbs are not blocking the movement of a single Albanian because no Albanians use these roads," he said, reiterating that the government would talk to those responsible and would "do everything to preserve peace and stability."
"This is a protest because of arrests, beating, harassment, failure to fulfil the Brussels agreement," Vučić said.