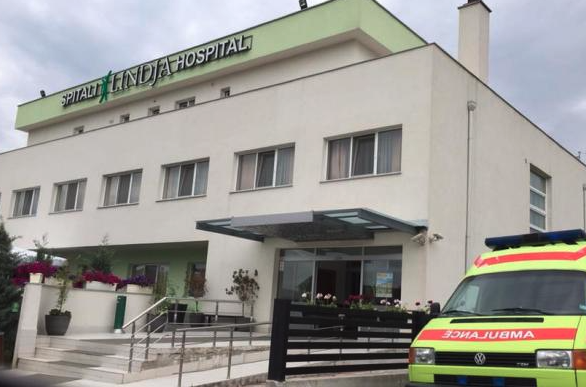 The murder of a pregnant woman by her ex-husband at the maternity hospital in Kosovo where she was due to give birth has rocked the country leading to calls to address the issue of femicide in the country.
"Around 6:00 p.m., we received information about a dead body in the courtyard of the KKUK in Pristina. The police immediately went to the scene as well as the medical team, who found the victim, a woman, about 35 years old. Based on the first information, the raised suspicions suggest that it is a matter of murder," – announced the Kosovo police.
The 35-year-old woman was due to have her child via c-section on Thursday, according to a family member who spoke to the media.
President Vjosa Osmani reacted shortly after the news broke, calling for an end to the crime wave against women.
"Tonight the words are missing, they have been replaced by despair. Tonight it's hard to think there's hope! But, tonight, hope and faith are needed more than ever. This crime wave and this femicide against women must end. We are on trial not only as a state, but also as a society. There are no more justifications," she wrote on Facebook.
According to Kosovo media, the couple had married this year but then separated after he reportedly kept her confined at home and had abused her for some time. A protection order had been in place since 13 September.
"The life of girls and women, like every citizen of our country, is sacred. No more girls and women is a national call for all of us. The answer for rapists, abusers and murderers is law and order and maximum punishment. Our debt to the victims of violence, unborn lives and lives cut short without right is one and only: JUSTICE!", she concluded.
Prime Minister Albin Kurti also reacted.
"A life that was bringing another life was extinguished. The woman was pregnant. About 35 years old, not even halfway through her life…Two less Kosovo citizens, two less Albanians, our enemies will be thinking. Unacceptable and unbearable,"he wrote.
In April 2021, BIRN reported that the number of cases of domestic violence reported to police had risen from 1,541 in 2018 to 1,915 in 2019 and to just over 2,000 in 2020.
By December 31, 2021, the police had identified around 2,000 cases of domestic violence with around 1,600 female victims. In 2020, six women were killed by their partners and based on media reports, in 2021, three women were murdered by their partners.
Earlier this year, the government moved to back legal changes to impose stricter sentences for rape, sexual assault and domestic violence, as well as enabling the publication of convicted sexual abusers' identities.