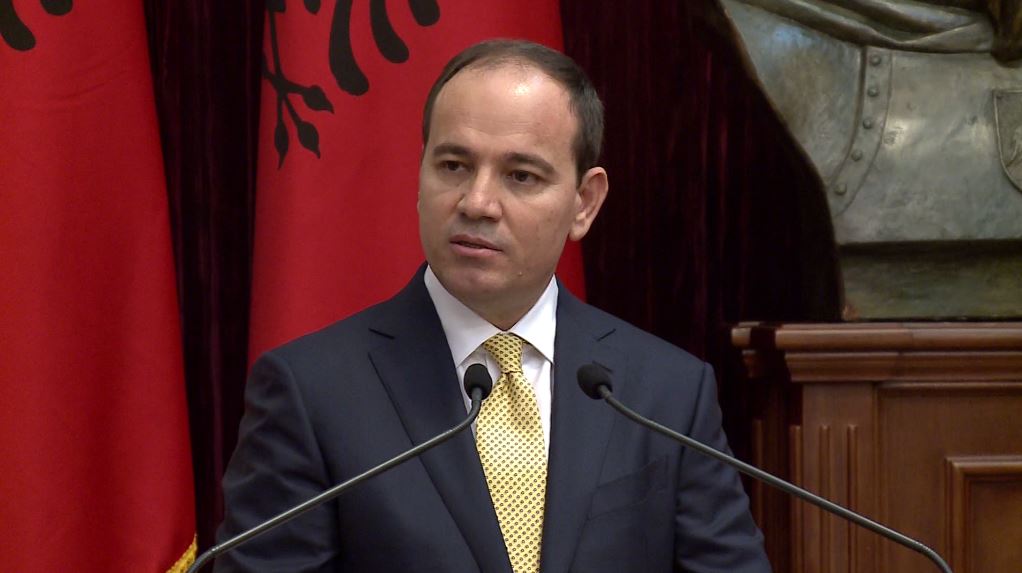 The body of former president Bujar Nishani who passed away unexpectedly last week, arrived in Albania late Tuesday night.
Nishani suffered from an autoimmune disease that had spread to his lungs. His condition was exacerbated after a bout of COVD-19. Last week, Nishani was sent to Germany for further treatment, but to no avail.
Nishani served as president of Albania between 2012 and 2017.
The car containing the coffin crossed the Morina border point between Kosovo and Albania and was honoured by the saluting of Kosovo police forces. With a police escort, the vehicle continued to Tirana.
The coffin will be placed in the Skanderbeg hall in the Presidency where it will remain in state for two days. Family members will receive visits and homage from relatives, friends, and well-wishers.
On Thursday, a state funeral will take place between 10-12 am. A procession will then take place on foot towards the Lana Bridge whereby the former president will be escorted to his final resting place in the Sharra Cemetery in Tirana.