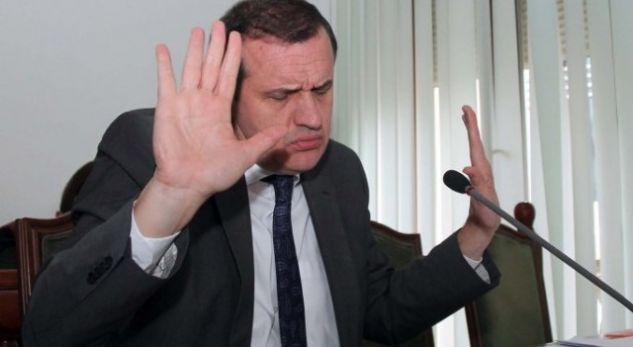 A group of protestors has today thrown eggs, tomatoes, and paracetamol at Minister of Health Ilir Beqaj in front of his ministry.
They were holding a large protest sign saying "Good luck with your life." Beqaj had recently used the same expression in a phone call with the director of the local branch of the Foundation of Healthcare Insurances Çlirim Hajdarmataj in Tropoja, after the latter didn't show up at a local meeting of the Socialist Party (PS).
Minister Beqaj is at the same time PS delegate for Tropoja.
The protestors called Minister Beqaj a "thief" and demanded his dismissal. The police intervened to remove the protestors from the ministry.
In February, Minister Beqaj had also been the target of an egg attack, during a protest of Aleanca Kuqezi (AK).