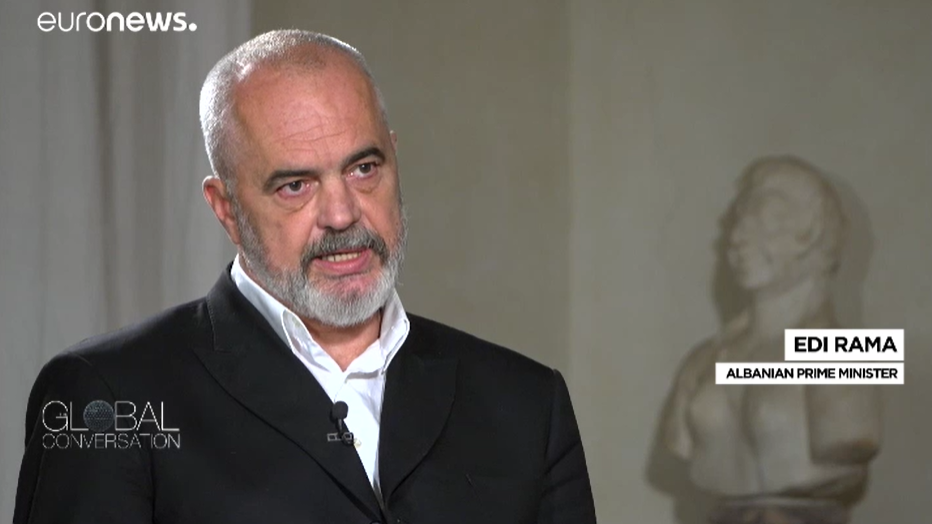 Albanian Prime Minister Edi Rama has urged Kosovo and Serbia to sit in talks to resolve their dispute over license plates and avoid a frozen conflict.
Rama reacted on Tuesday, following alarmed statements by Serbia over a decision by Kosovo to demand temporary car plates for Serbian-licensed cars entering the country. Serbia has been implementing the same requirement for more than 10 years. 
The prime minister appeared to be balanced in his support for both sides. He said Kosovo is right to point at the problem of lack of reciprocity, but it should now sit in talks, as should Serbia.
"Kosovo is totally right in raising the problem. For the problem to be resolved now, and reciprocity in car plates to be guaranteed, the boomerang effect of a frozen conflict (as it happened with the 100 per cent tax) should be avoided at this point. Kosovo should sit in dialogue, Serbia should cooperate, the EU should facilitate," Rama tweeted on the second day of heated statements by Serbia.
The Kosovo government maintains that it has imposed reciprocity at this point, and not merely "raised the problem." The issue of lack of reciprocity between the two countries is not new; it has been at the forefront of their disagreement for years now.
What Rama called a "frozen conflict" was Kosovo's refusal to drop a tax on Serbian goods back in 2019.
Serbian president Aleksandar Vucic, a Rama ally in their initiative on "Open Balkan", demanded that Kosovo withdraw its special police forces from its border checkpoints unconditionally and then sit in talks with Serbia.
Kosovo's prime minister Albin Kurti replied that Kosovo is a sovereign state and makes its own decisions, and that his government was willing to lift the requirement for temporary car plates if Serbia did the same.
On the third day following the decision, a number of Kosovo Serbs, backed by Belgrade, are still keeping the roads leading to two border checkpoints with Serbia blocked. The Kosovo police has not interfered yet.
In the other four checkpoints with Serbia, the new rule is being implemented without any issues.