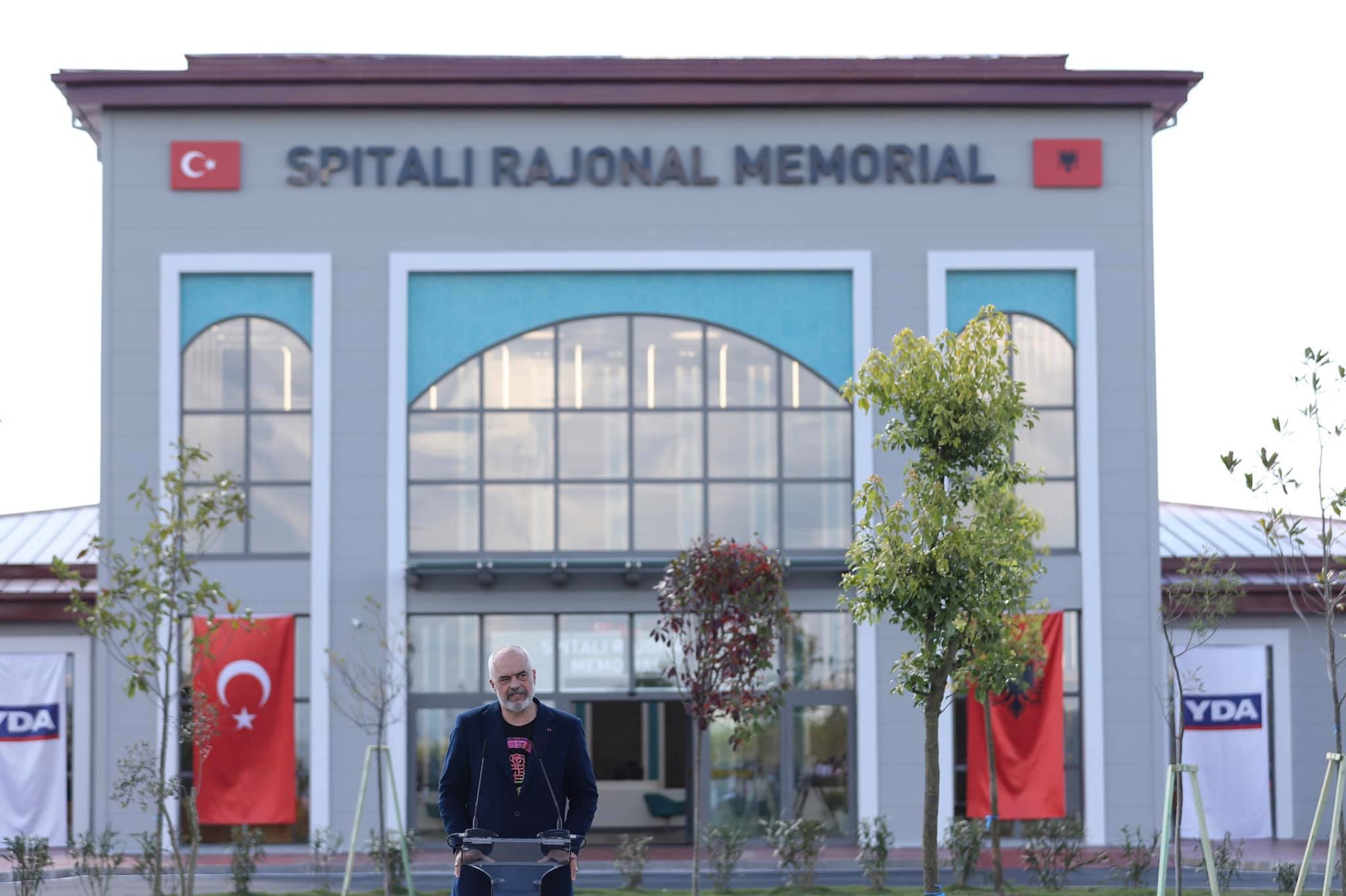 Albanian Prime Minister Edi Rama and Turkish President Recep Tayyip Erdogan inaugurated a new regional hospital built by Turkey in Fier. It came three months following Erdogan's promise to Rama to have the hospital completed before the April 25 elections in Albania. 
The "Regional Memorial Hospital" of Fier will be part of the Albanian public healthcare system but jointly administered by Albania and Turkey, according to a model for decentralization of hospital management that the Albanian government has planned to expand througout the country.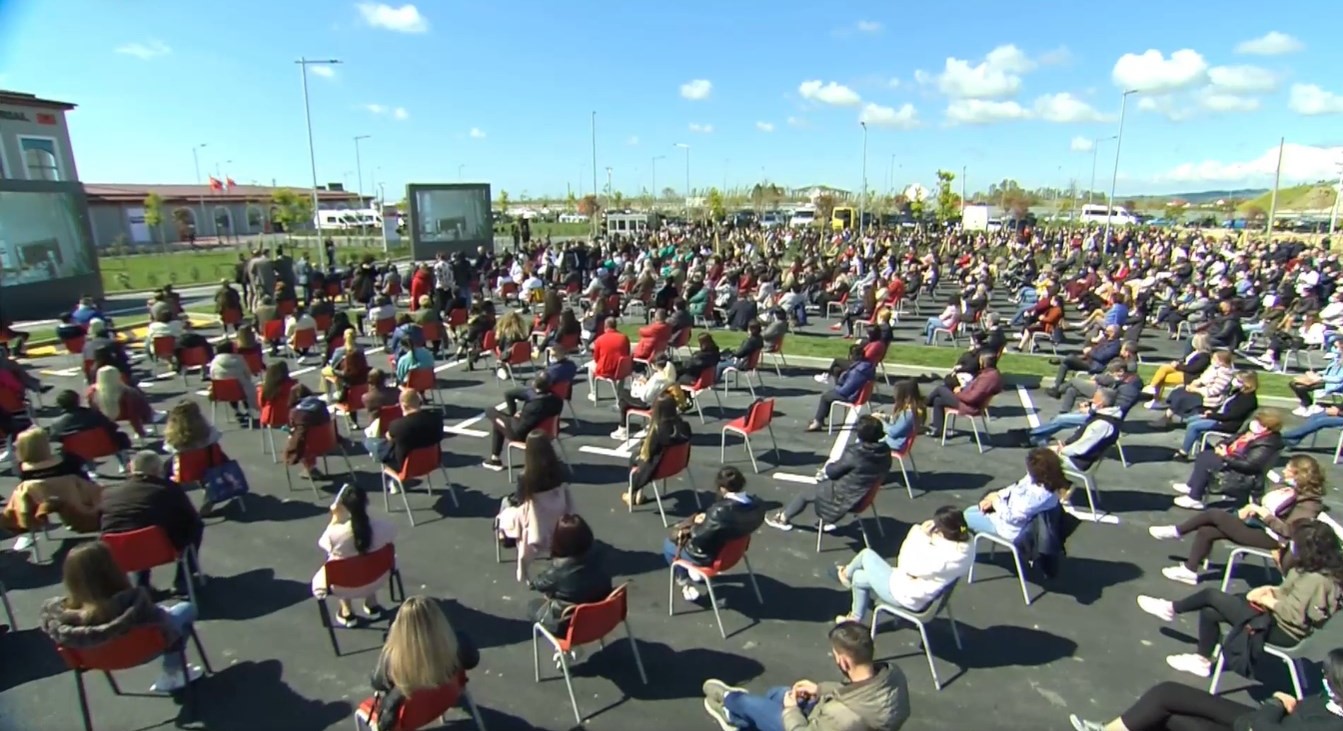 Speaking to a crowd of Socialist Party supporters and Turkish officials at the inauguration ceremony, Rama thanked Erdogan for keeping his promise to build the hospital before general elections, and for his "special love, attention and respect" for Albania. 
In a live connection from Ankara, Erdogan said he was proud that Turkey was able to complete the construction in a short time. The President added that it was a result of the strengthening strategic partnership between the two countries.
The hospital cost Turkey about €70 million, Erdogan said. It occupies over 17,000 square meters, it has 6 operating rooms, and 130 beds. In total, 387 medical staff from 23 specialty fields will be employed, of which 331 Albanian and 56 Turkish.
Turkish Minister of Health Fahrettin Koca said the agreement for the joint administration of the hospital can be extended each year.
His Albanian counterpart Ogerta Manastirliu clarified that today marked the inauguration of the hospital but its operation is planned to start one month later, May 20. She praised the "hospital autonomy" model of administration, which she said will be extended in all Albanian hospitals if they win another term in office.
The plan to transform Albania's public hospitals into entities with financial and administrative  autonomy is not public but the government plans to rely on Turkey's experience in reforming its healthcare system.