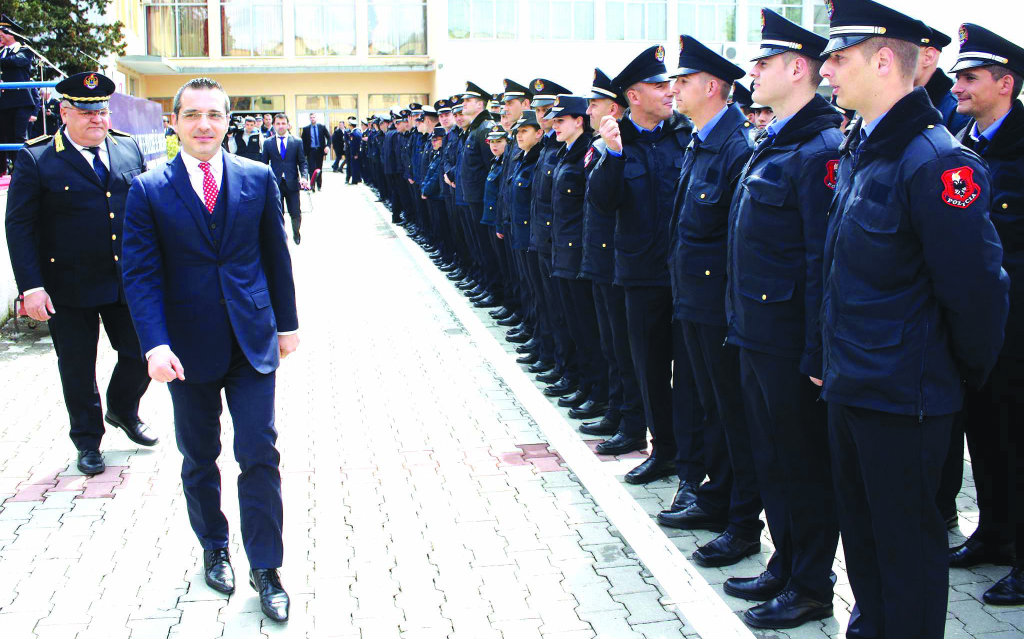 Yesterday, the Serious Crimes Prosecution Office interrogated Orges Liperi, the legal owner of the boat former Minister of Interior Affairs Saimir Tahiri used to travel to Greece.
According to his statement, Orges Liperi purchased the boat in Italy, though the source of the funds he used remains unknown. The boat was purchased on behalf of Roni Shqopa, former manager of the holiday home owned by the Ministry of Interior Affairs, with the purpose of being used by Tahiri.
Shopa also served as the middleman for Liperi's purchase.
Liperi also stated that the malfunctioning boat's repair bills, valued at €30,000, were paid by Shqopa and Boge Budini, former head of the Durrës Border Police.
The two police employees, Roni Shqota and Boge Budini, are added to the list of police officers who privately worked for Saimir Tahiri and the Habilaj brothers' gang.
Furthermore, new details from the investigation file were made public, showing that another police officer, Naim Brahimaj, also privately worked in the service of Tahiri and the Habilaj gang.
In August 2014, Naim Brahimaj and Artan Habilaj met Tahiri in Greece and took his malfunctioning boat to Italy. Naim Brahimaj was a former driver and boat manager in the Delta Force department. Currently, he is an inspector of the Durrës Regional Border and Migration Department.
In 2017, other high police officials were interrogated regarding acts or non-acts they may have committed in favor of Tahiri and the Habilajs.
On November 11, 2017, the Serious Crimes Prosecution Office interrogated Edi Merkaj, director of the Internal Affairs and Complaints Department of the State Police.
The prosecution suspects this department sabotaged a police action and allowed the escape of three high State Police officials: Jaerd Çela, former head of the Vlora Police, Gjergji Kohila, head of the War Against Organized Crime division in the Vlora police, and Sokol Bode, former head of the Dhërmi Border Police.
In early November 2017, the structured criminal group lead by Jaerd Çela, and consisting of Gjergji Kohila, Sokol Bode, Alban Çelaj, former head of the Shkodra Police, and Enkeled Greku, former head Selenica Postal Police, were declared wanted by the police for their involvement in international drug trafficking, by supporting the organized criminal group of the Habilaj brothers.
To date, based on the Habilaj dossier wiretaps and testimonies of those involved, 11 state officials, including Saimir Tahiri, as well as 9 high police officials stand accused by the Serious Crimes Prosecution Office of intentionally helping the Habilaj gang.