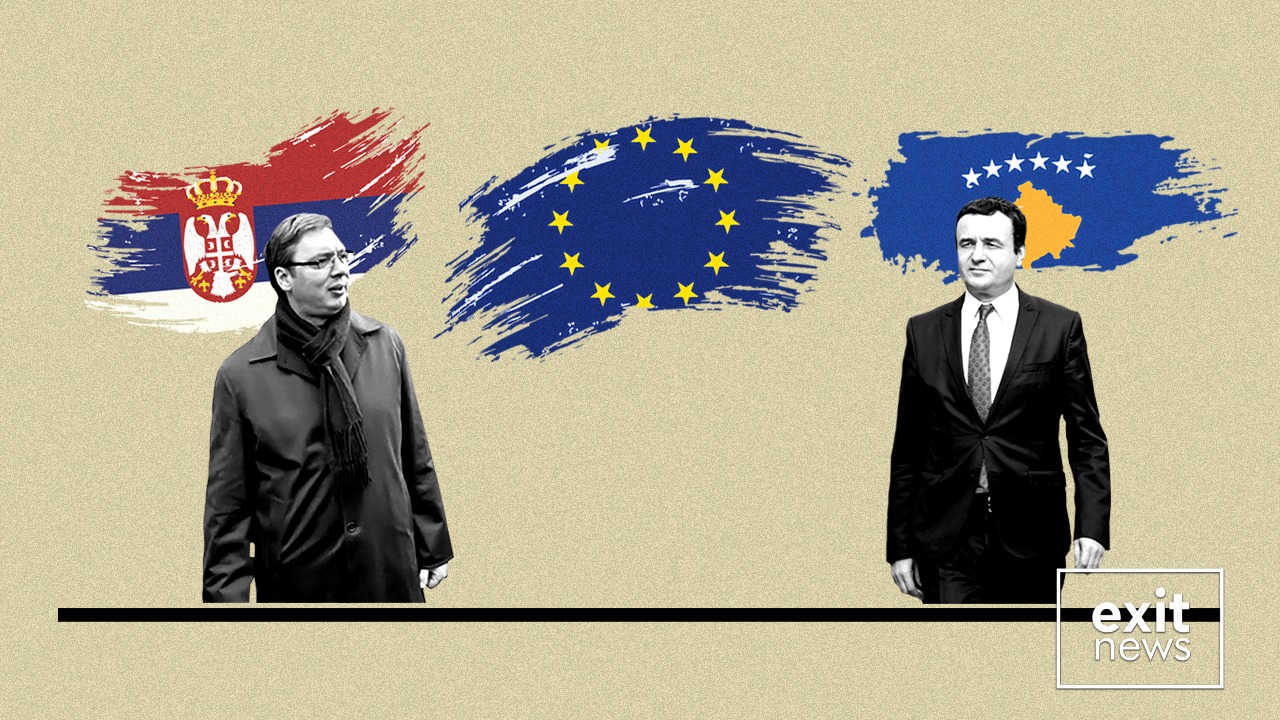 Serbia will hold a referendum on any agreement reached with Kosovo over their dispute, Serbian President Aleksandar Vučić has stated.
"Serbia is ready for a compromise, Serbia is certainly ready to discuss a compromise, and it is the people who will decide in the end," Serbian President Aleksandar Vučić stated in an interview for Euronews Serbia on Tuesday.
Kosovo declared independence from Serbia in 2008, following a brutal war in 1998-1999, which prompted NATO to bomb Serbia in order to prevent more massacres in its province inhabited by an Albanian majority.
The two countries have been engaged in a dialogue facilitated by the European Union since 2011, aimed at "normalizing relations". Kosovo expects to get Serbia's recognition at the end of the dialogue; Serbia expects some benefits but vows not to recognize Kosovo.
Vučić has stated on numerous occasions that Serbia will never recognize Kosovo. However, the country's major objective to enter the EU is at odds with such a stance, as EU member states want Serbia to solve its dispute with Kosovo before accession.
On Tuesday, in a softened language, Vučić urged Serbs to be realistic and give up on the myth that Kosovo must be returned to Serbia.
"The myth is that everything is easy and simple and that we just need to tell the world to get out of here and we don't have to talk about anything, it's just ours. It is simply not easy to combine it with everything that is realistic," he said, adding that it is also a myth to claim that Serbia should not claim any rights at all in Kosovo.
"So, somewhere in the middle, a rational and compromise solution should be found," Vučić said.
Most Serbs, 55 percent, believe that Serbia has lost Kosovo for good. Only 36 percent believe Kosovo will never be returned to Serbia.
The Serbian church is also a strong opponent of any solution that includes the recognition of Kosovo's independence. The church yields strong political power in Serbia, a fact that appears to be recognized by the EU and US also, given the fact that their envoys for the Kosovo-Serbia dialogue meet with church leaders in Belgrade.
Speaking of the church's opposition to recognition of Kosovo's independence, Vučić warned that right now, the conflict between Serbia and Kosovo is frozen which could lead to a disaster if not resolved.
A recent policy paper by the Center for European Policy Analysis (CEPA) found that Vučić has the political power to make a deal with Kosovo but he is not preparing his public for major concessions.