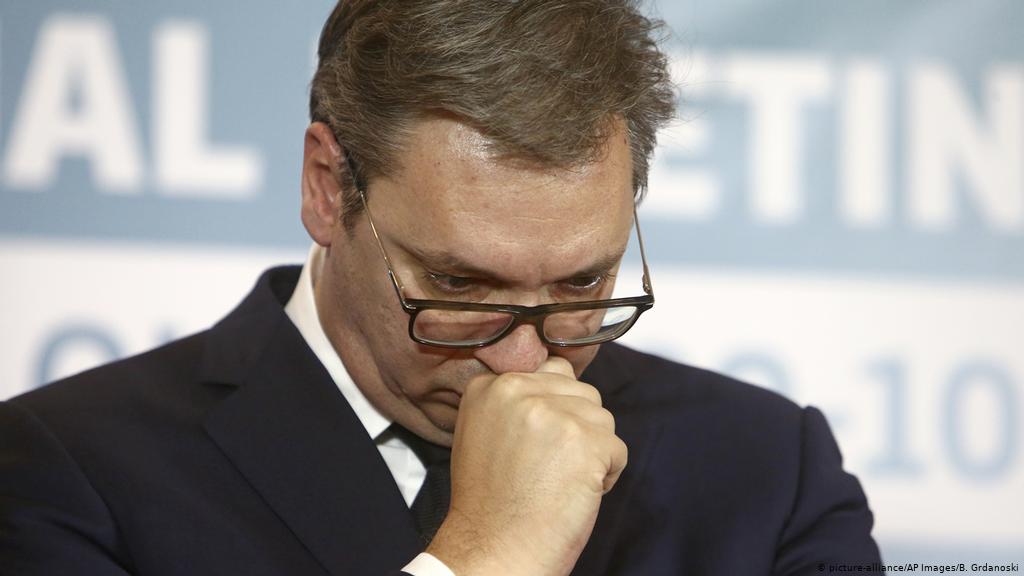 The Serbian government and some state affiliated media have been spreading false information accusing the Kosovo police of beating up Kosovo Serbs who have been blocking the roads to two border checkpoints.
On Wednesday, Serbian government-affiliated Kosovo Online reported the police had beaten up a Serb who refused to purchase a temporary car number plate, only to be saved by a KFOR patrol that just happened to be there. The "report" was quickly picked up by several other state affiliated media outlets and the Serbian government, who accused the Kosovo police of brutality against protestors.
Kosovo police issued a statement on the same day, denying allegations and the false report.
On Thursday, the same portal reported that the police had beaten up three Serbs this time for the same reason. The Serbian government picked up the "report" alongside its media outlets, this time adding that tensions between protesting Kosovo Serbs and the police "are flaring up".
"We won't tolerate physical violence, provocations and attacks against the Serbian people in Kosovo, and everyone should understand this well," said Petar Petkovic, the head of a government office working for Kosovo Serbs.
Speaking from Hungary, where he is on a visit today, Serbian president Aleksandar Vucic said he was worried about the three Serbs beaten up by Kosovo police.
"I believe in my people's courage," he stated. " If they attempt to persecute our people, this is not going to happen."
The Kosovo police denied the allegations again in an official statement, stressing the repeated attempts by the Serbian media and government to incite protestors into violence against the police.
Despite the police statement, Goran Rakic, the leader of the Belgrade-backed Lista Srpska political party in Kosovo, who is also a member of parliament and a minister in the Kosovo government (imposed by the constitution), visited protestors and repeated the claim that three protesters were beaten up by the police. He said tension was high among protesters.
For both Vucic and Rakic, the solution to the alleged crisis stemming from Kosovo's decision to impose on Serbia the same requirement for temporary car plates that Serbia has been implementing on Kosovo for over ten years is to establish the Association of Serb Communities.
The association was agreed between Kosovo and Serbia in 2013, but two years later Kosovo's Constitutional Court found it unconstitutional. It stated that it cannot have executive rights reserved exclusively for the central government.
Despite the two blocked roads, on the fourth day of the implementation of the new rule in Kosovo, about 6,400 temporary car number plates have ben purchased by Serbs entering their neighboring country, Kosovo police reported on Thursday.