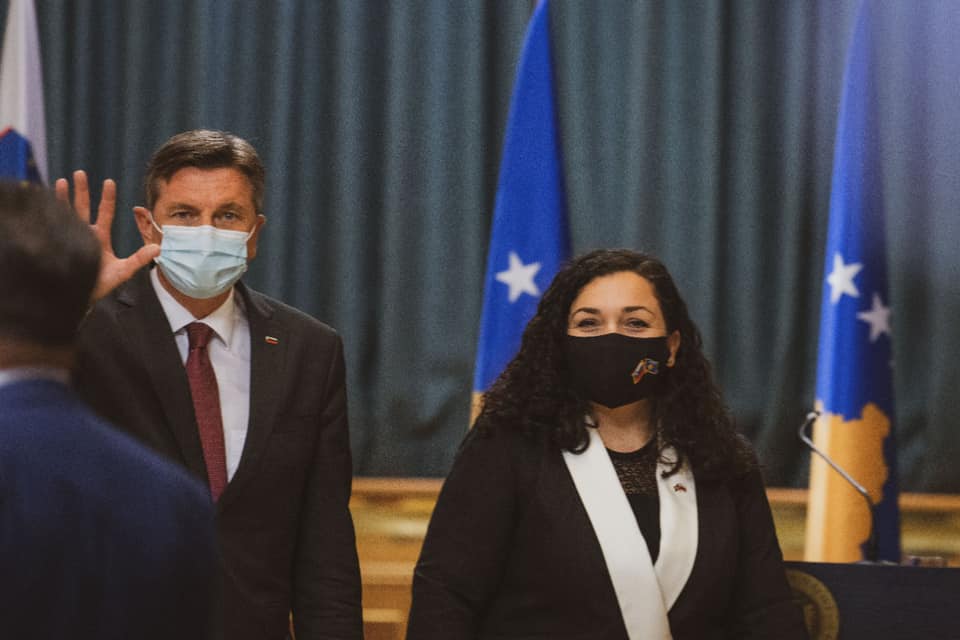 Slovenian President Borut Pahor stated he does not agree on the idea of border changes in the Western Balkans, as suggested in a non-paper published by Slovenian media last month.
"I do not agree with border changes. My stance on this issue is completely the opposite. I want to convince interlocutors at Brdo Summit to continue the process of enlargement and reforms," Pahor said in a joint press conference with Kosovo's President, Vjosa Osmani on Thursday in Pristina.
Slovenian media claimed that the non-paper suggesting border re-drawing in the Balkans was an idea of the Prime Minister of Slovenia, Janez Jansa. He denied the claims.
Osmani on her side said that Kosovo's borders and its internal regulation were set "once and for good" when Kosovo declared its independence in 2008.
She added that during her political experience she had never seen Slovenia supporting such "dangerous adventures" as border changes.
Pahor's visit to Kosovo took place a few days ahead of the Western Balkans leaders'  Brdo-Brijuni summit on May 17, in Slovenia.
The annual summit aims to support the European integration and stabilization of the Western Balkan countries by strengthening political dialogue, regional cooperation, establishing mutual trust and solving bilateral and regional issues.
Osmani and Pahor talked about topics to be discussed at the summit, stressing the need for advancement in regional cooperation and European integration.