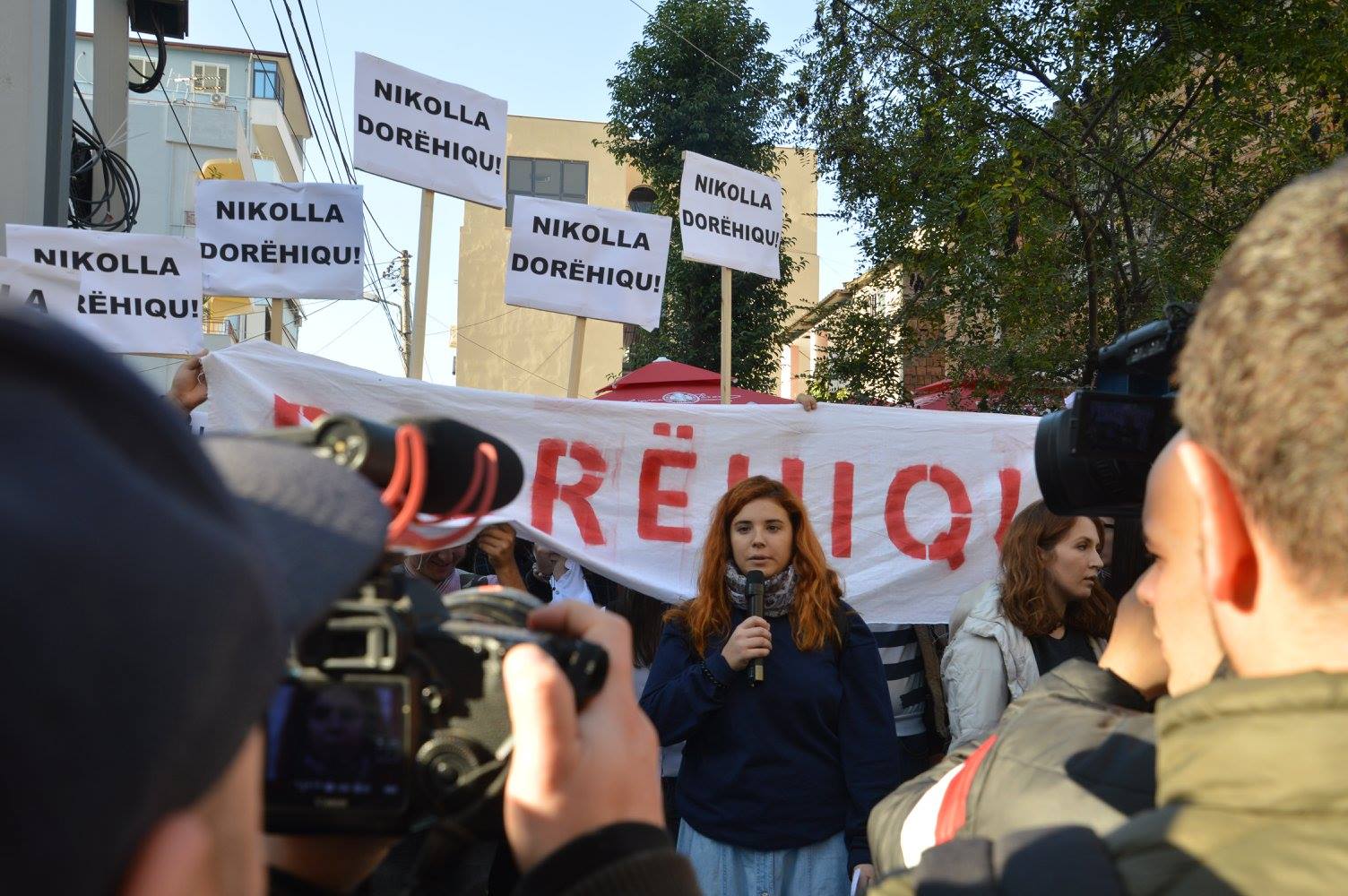 Student activists from Organizata Politike (OP) and Movement for the University have yesterday evening successfully prevented a party-political event organized by the Euro-Socialist Youth Forum of Albanian (FRESSh), the youth movement of the Socialist Party, in the Faculty of Social Sciences at the University of Tirana.
The Law on Higher Education and the regulations of the University of Tirana prohibit the organization of party events on the grounds of public education institutions, as they threaten the political neutrality of public education.
The event, entitled "FRESSh Talk," featured Mayor of Tirana Erion Veliaj, and only allowed entrance to party militants.
In a video posted on Facebook, a group of student activists can be seen confronting the organizers with the fact that their event is illegal. The organizers from FRESSh claim that "the room has been rented," but the activists insist that unless the event is a student activity open to all students, it is in violation of the law and prohibited. "Thank you for information," a young party militant can be heard saying.
As a result of the protest of the Movement for the University, the illegal party activity was canceled.
In a short report of the protest accompanying the video, the Movement for the University recalls the fact that Erion Veliaj is responsible for the death of Ardit Gjoklaj on the landfill of Sharra, a death for which neither the owner of the recycling company, nor the municipality, which co-owns the company in a private-public partnership, has been prosecuted.