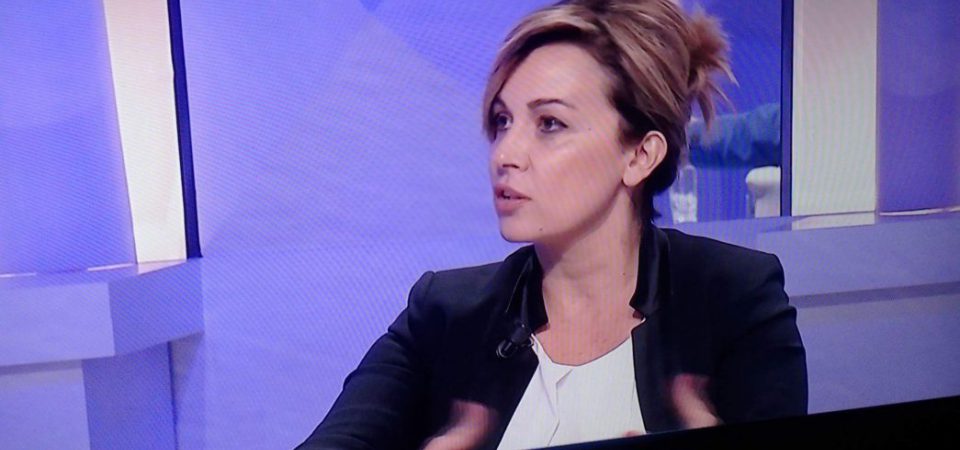 Today, Temporary General Prosecutor Arta Marku has suspended prosecutors Rovena Gashi and Dritan Gina, because they are defendants in a Durrës Prosecution Office case. The case was taken up by Donika Prela, who recently got promoted to the Serious Crimes Prosecution overseeing the case against former Minister of Interior Saimir Tahiri.
According to the Prosecution's announcement, they are being investigated for false asset declarations. Gashi has told Opinion.al that neither she, nor her husband, have been made aware of this investigation. The Prosecution Office is legally bound to inform any subject of an ongoing investigation.
The investigation into Rovena Gashi began following the publication of confidential documentation relating to the declaration of the prosecutor's personal wealth, filed to be seen exclusively by the Independent Qualification Commission (KPK). This documentation ended up in the hands of one of the politicians Gashi had investigated in the past, Alfred Peza, within 48 hours after they were filed at KPK.
Former MP Alfred Peza, who operates the news portal Alpenews.al, published a three-part series of articles that referred to the confidential documentation and openly attacked the prosecutor by subjectively and selectively interpreting it.
It seems that the publication of Gashi's dossier by Alfred Peza was an act of personal revenge, as Gashi was the prosecutor who first began investigating Peza. She, afterwards, passed the dossier along to the Serious Crimes Prosecution Office.
Alfred Peza is currently being investigated by the Serious Crimes Prosecution Office for concealing his wealth, money laundering, and failing to declare his wealth, as based on the High Inspectorate of the Declaration and Audit of Assets and Conflict of Interest (ILDKPKI) investigation. His case is awaiting judgement by the Supreme Court, which is expected to remain without quorum until at least the end of 2018.
Rovena Gashi, widely known as a confidante of former General Prosecutor Adriatik Llalla, was dismissed immediately after she requested the Central Election Commission (KQZ) revoke the mandates of two MPs: Aqif Rakipi (PDIU) and Gledion Rehovica (LSI).
Rovena Gashi's Dismissal
On December 29, 2017, Gashi was unconstitutionally dismissed by Temporary General Prosecutor Arta Marku, mere days after the latter was unconstitutionally elected by a Socialist simple parliamentary majority.
Following her dismissal the prosecutor filed a lawsuit against Marku at the Administrative Court, for unfair dismissal. Under the new Constitution, the General Prosecutor does not have the authority to appoint or dismiss prosecutors.