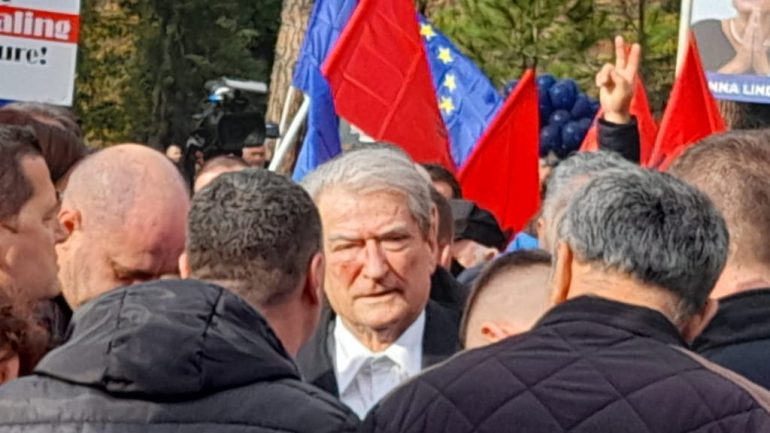 An US Embassy official said that they were dismayed by the attack on Sali Berisha during the Tuesday's peaceful protest against the government in Tirana.
Avoiding reference by name, the official told Euronews Albania "they were scandalized by the physical attack on a member of parliament. Adding that "no one should be attacked for exercising his freedom of speech without violating the law," he called on authorities to thoroughly investigate the incident.
Berisha was punched in the face by a man, as he was walking with other people during the protest.
The aggressor, reported to be a socialist militant, was detained by the police.