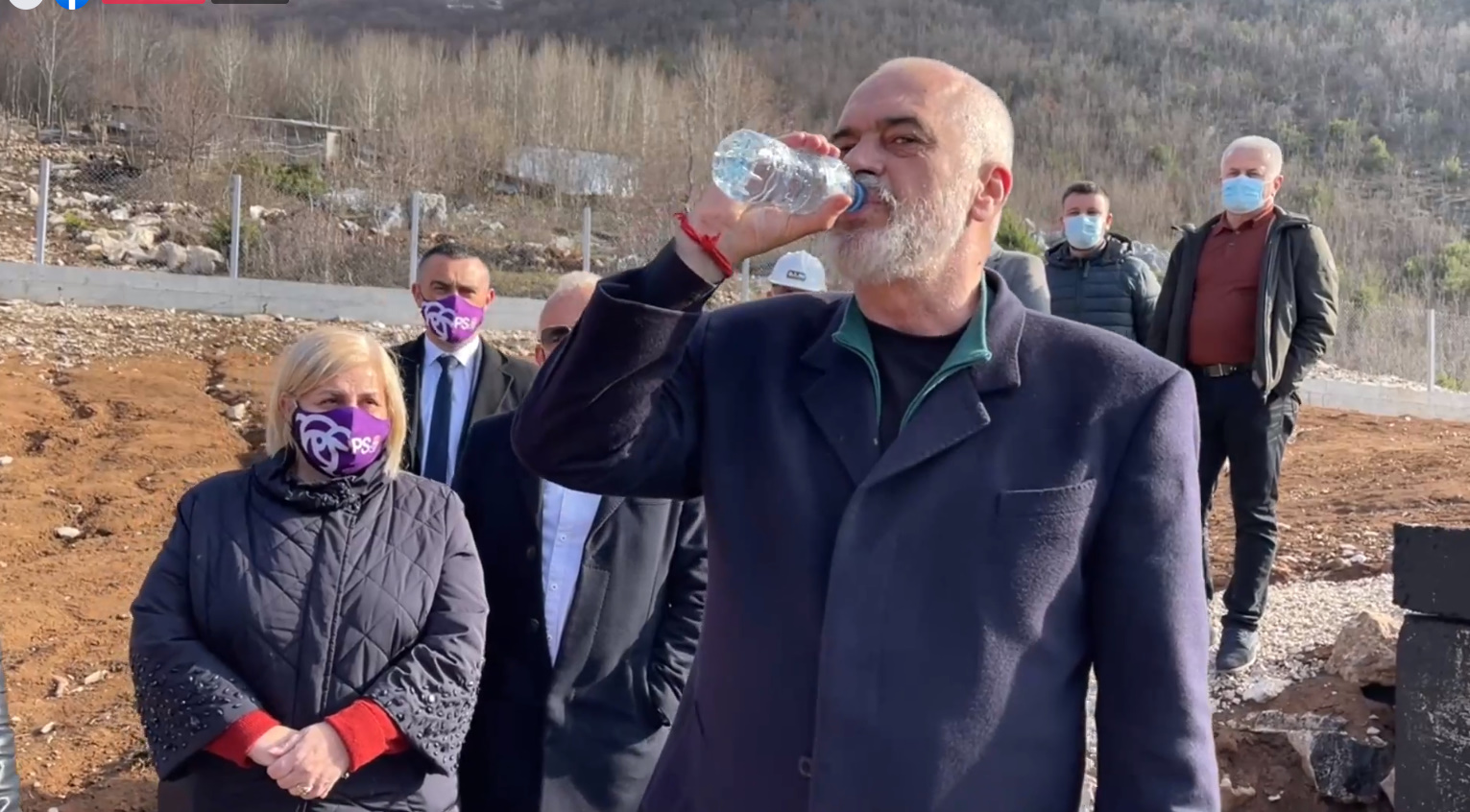 The number of people believed to have been poisoned by drinking water in Kruja, Albania, has surpassed 500, with more than 370 seeking medical assistance. Preliminary water analysis made public yesterday found heightened levels of ammonia.
It is not yet known how high ammonia levels made their way into the drinking water of the population.
The Municipality of Kruja unveiled a new water supply system in the run-up to the general election. Prime Minister Edi Rama even inaugurated it with footage of the ceremony distributed via his TV station, ERTV. In the footage, he mocked the opposition and boasted it would give citizens access to water 24 hours a day, something citizens in many cities in Albania don't have.
In the meantime, the water supply has been turned off as prosecutors look into the situation. Statements are being taken from citizens while other analyses are ongoing. Meanwhile, the government said it is supplying residents with bottled water.
But residents speaking to Balkanweb said they had to purchase water themselves, putting them in a difficult financial situation.
Minister of Health Ogerta Manastirliu said that experts from her team were also looking into the situation.
"Our experts are investigating all angles. All cases that were presented have been treated, and all samples and laboratory tests were taken, water samples taken, and food samples taken," she said during a visit to the hospital in Kruja where victims are being treated.
Reported symptoms include stomach aches, diarrhea, nausea, and high temperatures.
President Ilir Meta has called for immediate clarification of the situation, which he has called a "serious threat to human lives and national security."