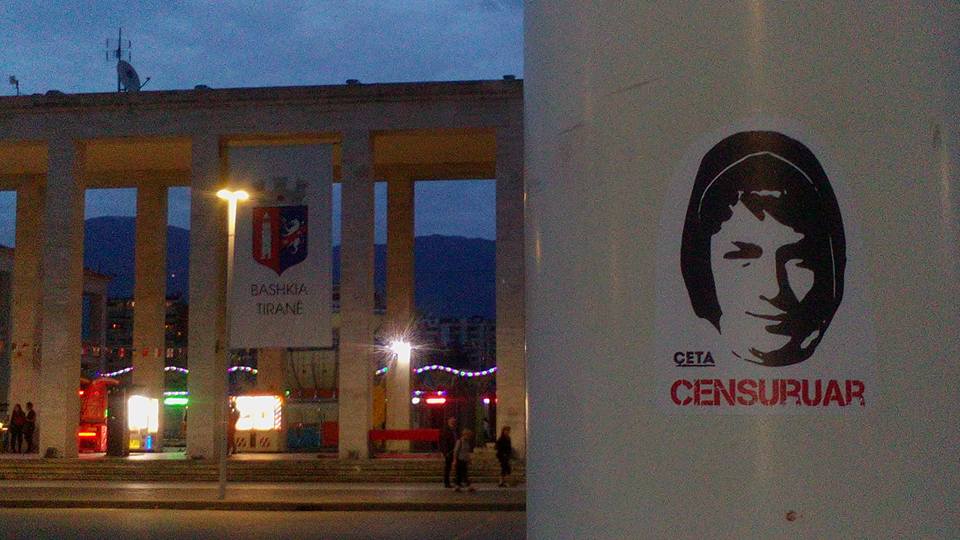 The portrait of Ardit Gjoklaj, the 17-year-old worker killed at the landfill in Sharra in August 2016 can now be found all over Tirana. A group of anonymous artists and activists, known as Çeta, have pasted the portrait of the young man on the doors of the Municipality, on the Reja pavilion, on the children's playground at the artificial lake, and on walls and electricity boxes around the city.
Accompanied by the word "censored" and signed as Çeta, the group's message seems clear: they demand clarity and justice regarding the death of Ardit, who was employed illegally and without social security at the Sharra landfill, a private-public partnership promoted by Veliaj as an exemplary opportunity for work.
Mayor Veliaj had been publicly accused by the directors of the television program Publicús and journalist Alida Tota of personally intervening against the publication of condemning evidence in relation to Ardit's death at the Sharra landfill. An emission of Publicús was pulled from Vizion Plus just before its transmission. Previously, Tota had been fired from A1 News after producing a reportage on the same event.
Moreover, on October 26 a hearing session of the parliamentary media committee was boycotted by the Socialist Party to prevent Tota from testifying in public about her dismissal.
Çeta intends to "haunt" Mayor Veliaj with the image of the killed boy until the full case has been brought to light: "There where the municipality is, Ardit will be, until the true culprits are held responsible."
Read here a long interview of Çeta with art historian Raino Isto, published by ARTMargins.