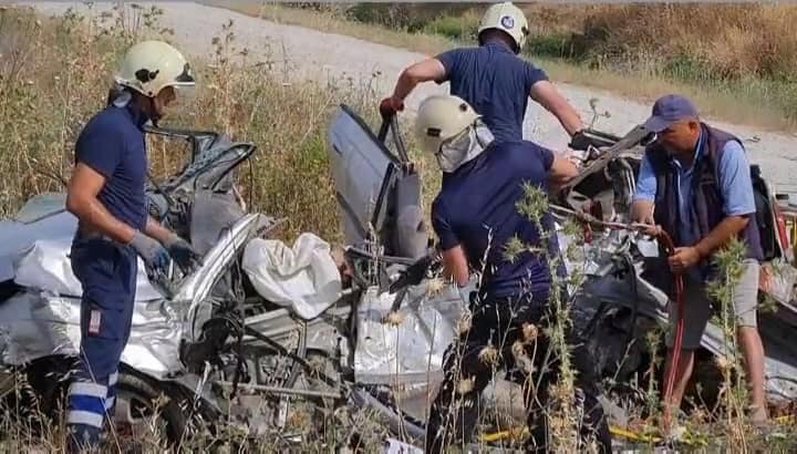 It was a deadly weekend on Albania's roads with eleven injuries and three deaths across four cities on Sunday (31 October) alone, despite a year-old government initiative to improve safety.
In Durres, an elderly pedestrian was hit and killed by a drunk driver. On the Qafe Thane-Librazh road, a minibus crashed, killing one person and injuring four. Another accident took place in Durres where two cars collided, injuring four people. Then in Kruje, a pedestrian was killed in a hit and run.
The fourth fatality occurred between Gjirokaster and Tepelena when a car veered off the road, killing the driver instantly.
Comment: How Many More People Need to Die on Albania's Roads Before Something is Done?
Meanwhile, INSTAT reported 105 road accidents in September, a decrease of 23.9% in the same month in 2020. However, for the first nine months of 2021, the number of road accidents increased by 13.4% compared to last year, reaching 1,024 in total.
A total of 7 people were killed, and 151 were injured in September alone. In the vast majority of cases, the accidents were caused by driver behavior and by those aged between 25-34 years old.
In October, the government announced plans to have zero victims of road accidents by 2050. It was reported that police would be asked to focus on apprehending citizens who use the mobile and drive, those who do not wear seat belts, those who abuse alcohol and narcotics, and those who ride bicycles in violation of the rules.
Yet, a year later, there do not appear to be any tangible results of the initiative.