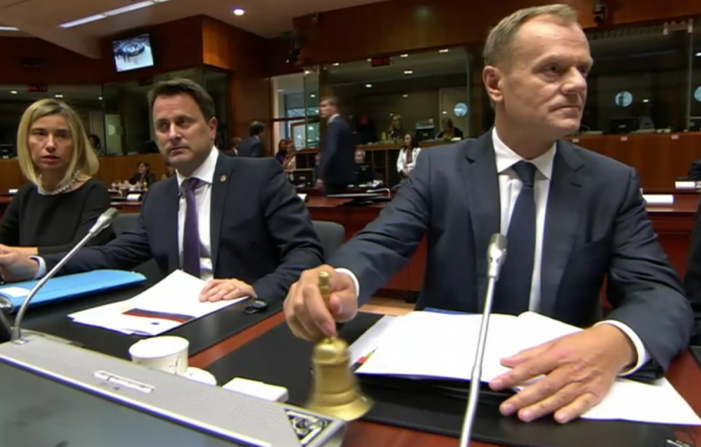 President of the European People's Party (EPP) and former President of the European Council Donald Tusk has tweeted his condemnation of the demolition of Albania's National Theatre.
The head of the largest political party in the European Parliament said that Sunday's demolition goes against European values like cultural heritage conservation and rule of law. Tusk also condemned the use of violence against protesters and artists. He expressed his support for the independent media and fight against corruption in Albania, as well as for the EPP member, opposition's Democratic Party of Albania.
Tusk's condemnation joins those of a number of international actors including the EU delegation in Albania, the German, British and Swedish embassies, Kosovo's Prime Minister Albin Kurti, and several MEPs.