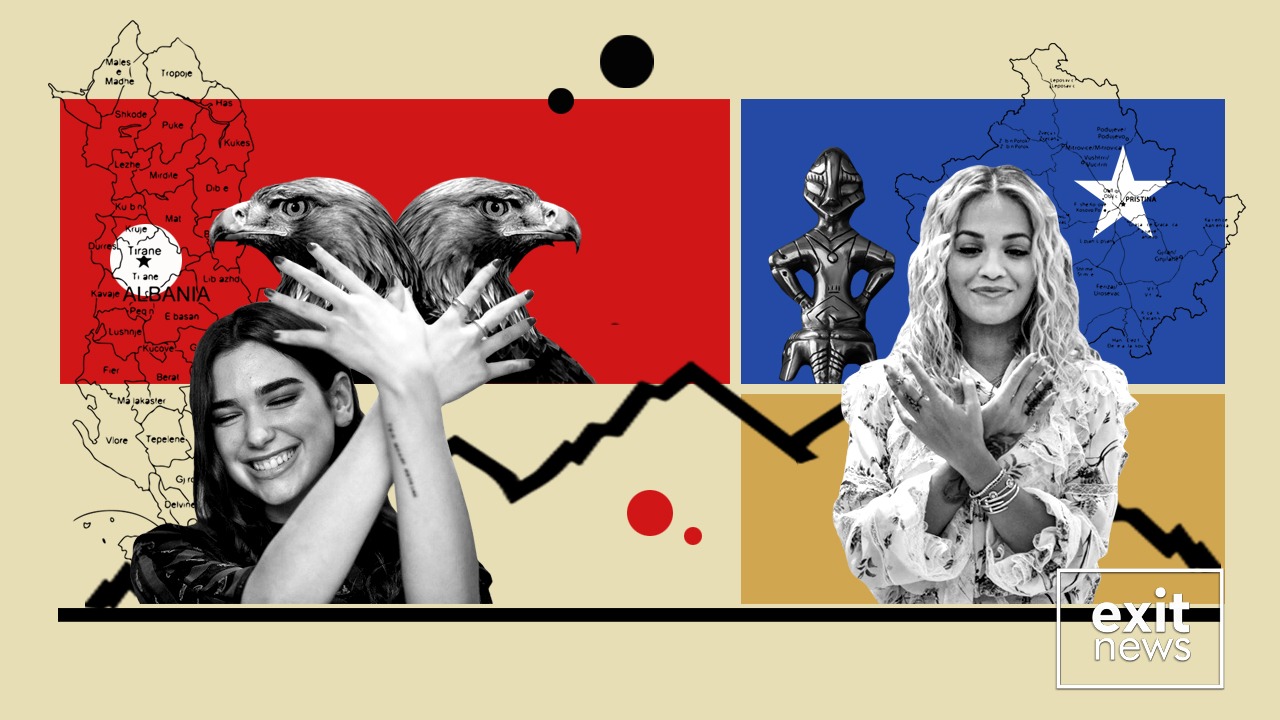 Dua Lipa and Rita Ora, the two popular British pop singers of Kosovo-Albanian descent have congratulated Vjosa Osmani for her election on Sunday as Kosovo's second woman President.
"Congratulations Madame President Vjosa Osmani. How wonderful to see a woman at the top," Lipa wrote on her Instagram account.
Rita Ora also took to social media to applaud the election of Osmani. "Congratulations to Vjosa Osmani. The New President of Kosovo," she wrote on Instagram.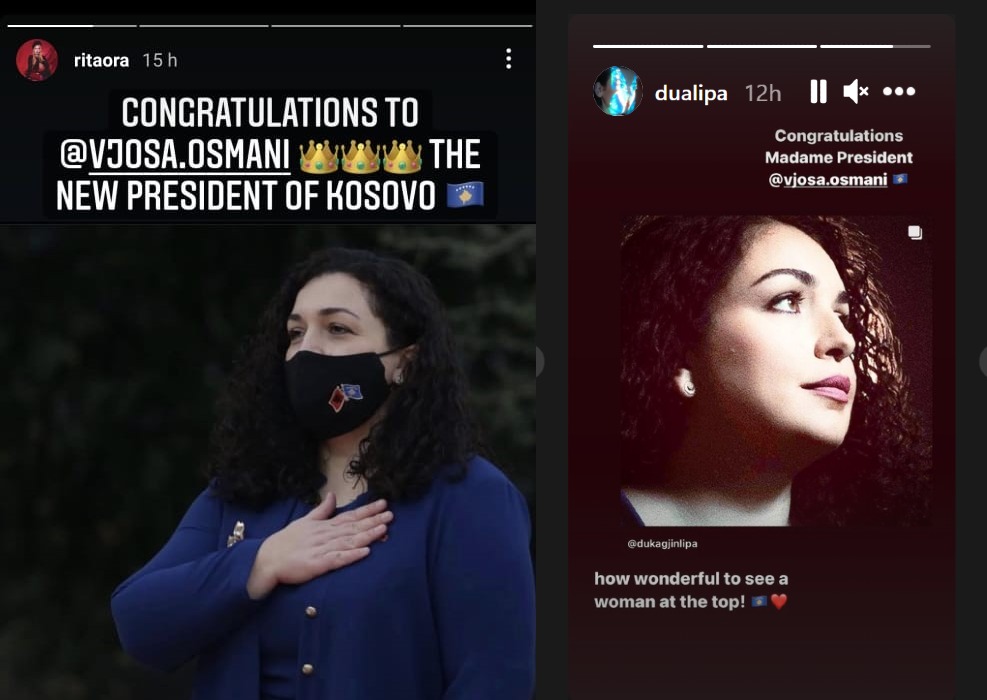 On Sunday, Vjosa Osmani became Kosovo's youngest President and the second woman to hold the post since the country declared its independence in 2008 after a brutal war with Serbia that left tens of thousands of Albanian civilians killed and over 1 million people, more than half of the population, ethnically cleansed, only to find refuge in neighboring countries.
Lipa and Ora are the two most popular people worldwide coming out of a generation that left Kosovo amids wars waged by the Serbian regime of Slobodan Milosevic throughout former Yugoslavia.
They have both kept strong ties with their country of origin, and often speak of their childhood and family memories in a country liberated after NATO's targeted bombings on the Milosevic regime's strongholds in 1999.
A social media post by Lipa last year received mixed reactions, with some backlash condemning her alleged ethnic nationalism. She had posted a drawing of lands where ethnic Albanians live, which was interpreted by some as the Albanians' geopolitical project to annex vast swathes of territories in the Balkans and create a unified Albanian state.
Read more: Pop Singer Dua Lipa Causes Stir with Map of Territories Historically Populated by Albanians