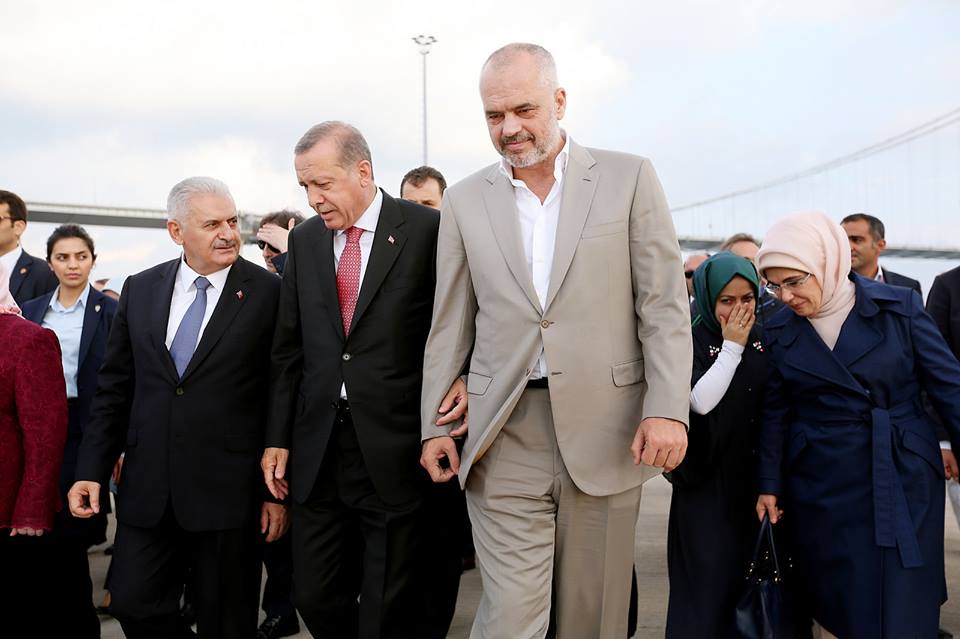 Turkey and Albania are cooperating closely in the defense area, according to Ibrahim Kalin, spokesperson for Turkish President Tayyip Erdogan.
In comments provided to Anadolu Agency on Friday, Kalin stated that Albania's peace and stability means Turkey's peace and stability, and the Balkans' peace and stability.
Kalin expressed Turkey's interest in strengthening the capacities of Albania's security authorities against terrorism, human trafficking, and drug trafficking.
Recently, Albania purchased a number of military drones worth more than €8 million from Turkey.
Kalin praised Albanian-Turkish cooperation in all areas from "security cooperation to trade and investments."
"Turkey, Albania relations continue to gain new momentum by getting stronger every year. Our efforts to expand and deepen these relations in different areas will continue intensively after that," Anadolu Agency quoted him as saying.
Kalin also confirmed that President Erdogan will visit Albania in the coming months.