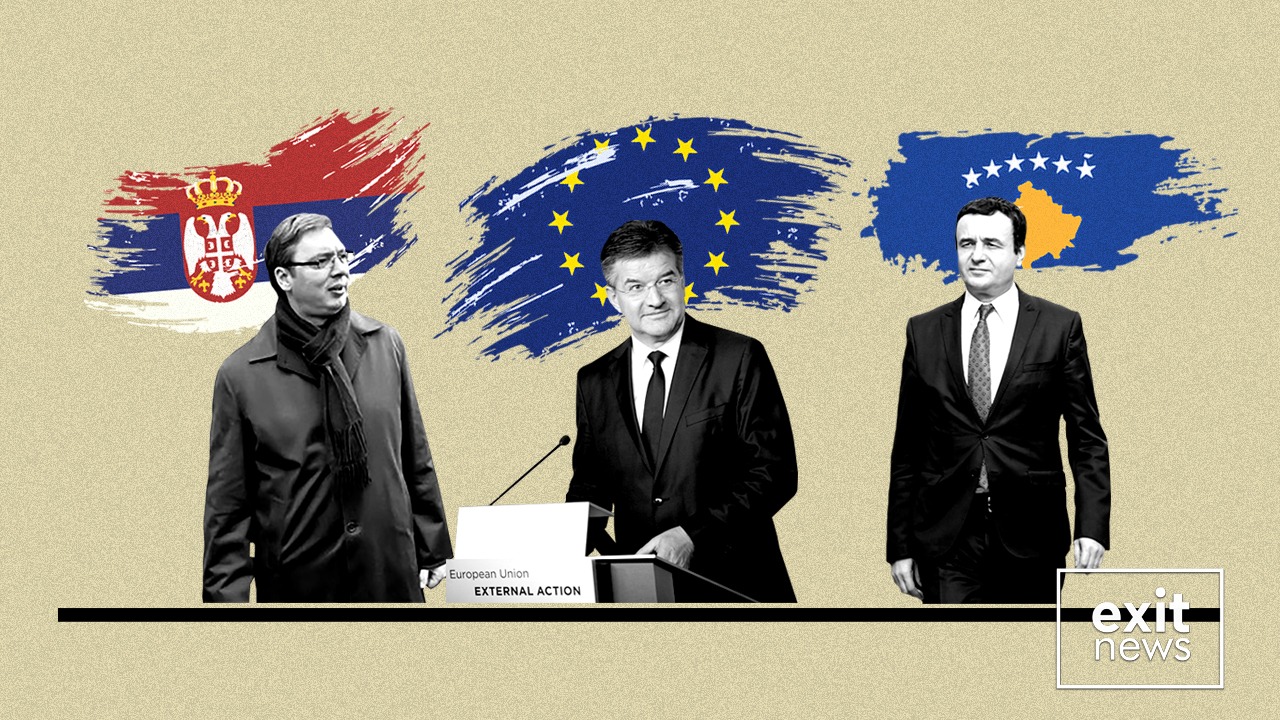 Chief negotiators of Kosovo and Serbia held their first meeting since the resumption of dialogue between the two countries last month. Talks were focused on a  review of the implementation of more than 30 agreements signed since the start of the dialogue in 2011.
On Wednesday, the two teams met in Brussels, following separate meetings with EU envoy for the dialogue, Miroslav Lajcak. Kosovo's team was headed by deputy prime minister Besnik Bislimi, and Serbia's head of delegation was Petar Petkovic, who leads a government office that focuses on Kosovo.
Talks were focused on "past agreements, current issues, and next steps in the normalisation of relations," according to Lajcak.
"We all agreed that there is a lot of work still to be done and we will continue," he stated.
Both sides presented their concerns regarding the implementation of agreements. Kosovo noted Serbia's disregard for signed agreements on issues like border management, recognition of university diplomas, recognition of certificates of dangerous goods, and free movement. Serbia complained regarding Kosovo's non-implementation of an agreement that allows for the establishment of an association of Serb-only municipalities.
The Constitutional Court found this agreement in violation of the constitution. The current government fears that an association with executive powers that receives direct orders from Belgrade would amount to a state within the state, and could thus paralyze Kosovo. Instead, they want the association to have no executive powers and for it not to include only Serb municipalities in Kosovo.
The European Union and the United States have asked Kosovo to find ways to implement the agreement while also coming with the Constitutional Court ruling.
The two parties also discussed the issue of the missing persons. More than 1,600 people from Kosovo have been missing since the war with Serbia ended in 1999.
The leaders of the two countries are expected to meet for a second time during July, following their first ever meeting on June 15. The two teams discussed preparations for the meeting.