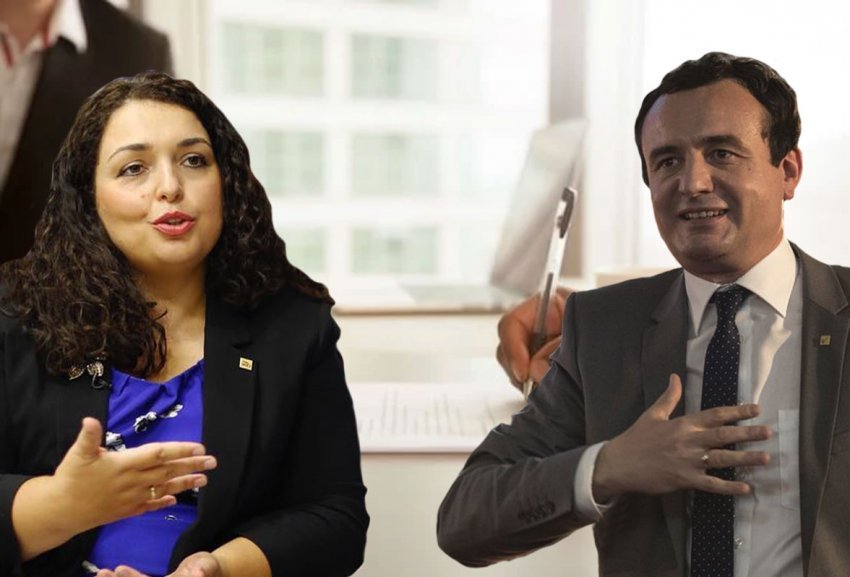 The winner of Kosovo elections, Vetevendosje Movement requested to meet with other political parties to discuss the formation of new institutions by the parliament.
Vetevendosje leader Albin Kurti and Acting President Vjosa Osmani stressed the importance of forming the government and other necessary institutions soon after the certification of results.
Letters published by the party's spokesperson, Arlind Manxhuka, were sent to the leaders of the Democratic League of Kosovo (LDK), the Democratic Party of Kosovo (PDK), the Alliance for the Future of Kosovo (AAK) and those of the non-Albanian communities.
Vetevendosje won 49.95% of votes in last month elections, with Vjosa Osmani being the most voted politician with 300,788 votes. She is currently Vetevendosje's candidate for President.
Albin Kurti was barred from running in this election due to a decision of the Constitutional Court stipulating that those who received a final court sentence in the last three years cannot be sworn in as parliament members.
In 2018, Kurti received a suspended sentence for throwing tear gas in Parliament in protest against border demarcation with Montenegro. Vetevendosje claimed that Kosovo lost territory. They protested in the same way against the establishment of the Association of Serb-majority Municipalities.
Final results were announced on March 4 by the Central Election Commission, showing Kurti's Vetevendosje winning 58 out of 120 seats in Parliament- a record number of seats won by a political entity in Kosovo's post war history.
PDK will have 19 seats, LDK secured 15 seats and AAK will have 8.
20 out of 120 seats of Kosovo's Parliament are reserved for non- majority communities, 10 for Serbs, 4 for Romani, Ashkali and Egyptians, 3 for Bosniaks, 2 for Turks and 1 seat for Gorans.
For the formation of the Government in Kosovo, 61 votes must be secured in the Assembly of Kosovo.
Kurti said he intends to form the government with several non-Serb community parties.