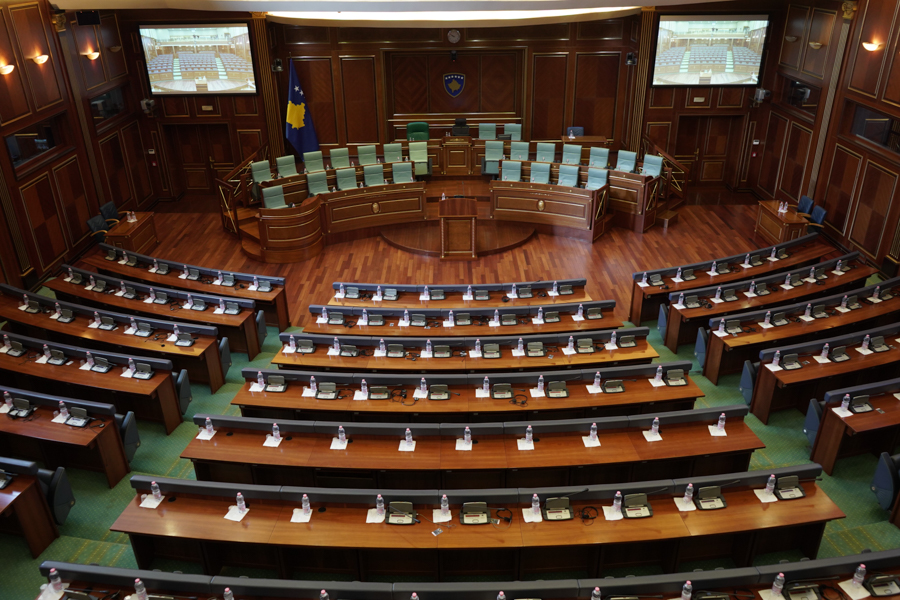 The Parliament of Kosovo failed to pass a resolution for the implementation of the Washington-backed deal signed by Kosovo and Serbia in September 2020.
The resolution was introduced by the opposition Democratic League of Kosovo (LDK). Of the 83 MPs present in Parliament, 24 voted for and 57 abstained. The abstainers were all members of the ruling Vetevendosje.
The resolution asked that the government implement the Washington deal and prepare an action plan to be delivered to Parliament. Resolutions passed by Parliament are non-binding.
The deal, which focused mainly on economic issues, was signed by Serbian President Alexander Vucic and former Prime Minister of Kosovo Avdullah Hoti under the auspices of President Donald Trump.
Most notably, the deal stipulated that Serbia cease its derecognition campaign against Kosovo for one year. Kosovo was also asked to stop applying for membership in international organizations during the same period.
It also asked that Kosovo join the Serbia-initiated Mini Schengen, recently renamed "Open Balkan."
Speaking to Radio Free Europe, Mimoza Kusari-Lila, the head of the Vetevendosje parliamentary group, said that Vetevendosje is against the Mini Schengen and the division of the Ujman Lake with Serbia.
According to Kusari-Lila, Kosovo welcomes the United States's support and is committed to dialogue with Serbia. However, she specified, Kosovo will not be entertaining further requests for compromise.
Vetevendosje and its leader, Albin Kurti, were vocal opponents of the deal at the time of its signing.
Read More