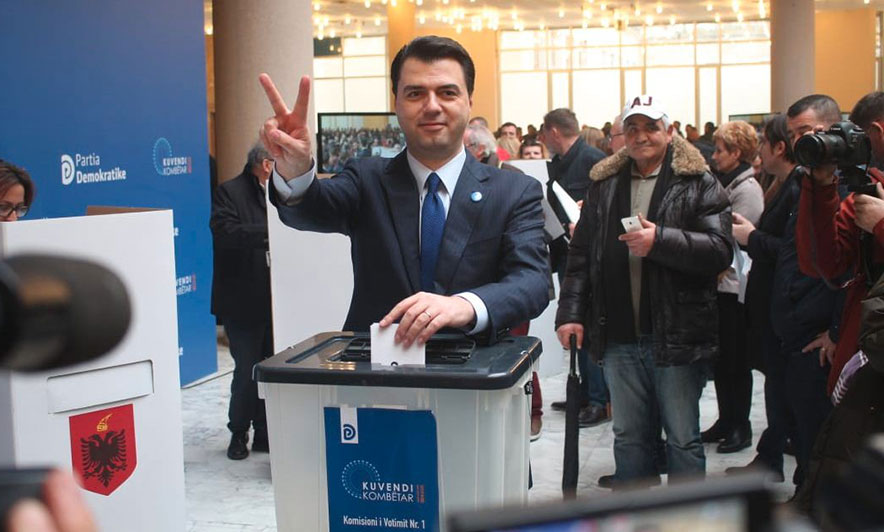 The leadership of the Democratic Party (PD) has been criticized for not engaging in a thorough analysis of the causes of their third general election defeat in a row before setting a date to elect their new party leader.
Bujar Nishani, the head of PD National Council, who has also voiced his criticism of current PD leader Lulzim Basha after the April 25 elections, stated that the decision to hold elections hastily and with such a short turnaround may lead to a manipulation of the process.
"The decision to hold early elections to elect the PD leader is premature. This is an attempt to manipulate and escape the real responsibility of analyzing the [general] elections," Nishani said in an interview for News24 TV on Monday.
The National Council decided on Friday to hold the elections nearly one month ahead of the timeline prescribed in their statutes, following a proposal by secretary general Gazmend Bardhi in a meeting held by Party Leadership at very short notice. Furthermore, the decision was taken while the Central Election Commission had barely started reviewing the complaints filed by the opposition.
Starting from today, candidates for the position will have 5 days to register their candidacy, following which they will have more than 2 weeks to campaign.
Nishani argued that instead of early elections, the PD should have established a special committee to lead the party through an analysis of their defeat, after which its leadership should have been held accountable for the election results.
PD leader Lulzim Basha has vowed not to recognize the elections, while at the same time the party has filed reports with the Prosecutor's Office, presented complaints with the CEC, and demanded repeat elections in 75 percent of the country's electoral districts. He has embarked on a national tour to explain to his supporters that the government allegedly rigged the elections.
The two candidates to lead Albania's main opposition party so far are Lulzim Basha, who is expected to run for a third term, and Fatbardh Kadilli, one of the 343 members of the PD National Council.
Read more: