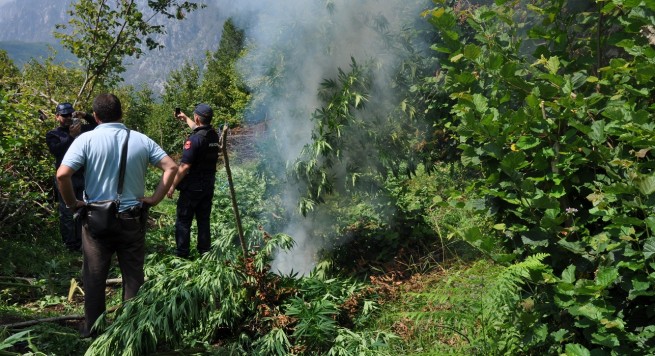 Minister of Interior Affairs Dritan Demiraj has published another update on Facebook regarding the war on drugs his ministry is waging. From the numbers published by Minister Demiraj, it appears that the initial success of his campaign has not extended over the last two weeks, in which the State Police has become increasingly occupied with the upcoming elections.
The number listed by Minister Demiraj cover the period of May 22–June 22. When compared with the number from May 22–June 8, which he published earlier this month, it is clear that the success rate has dropped.
In the period May 22–June 8, the State Police captured 4,438 kg of cannabis, whereas over the entire period 5,659 kg was captured. This means that from June 9–22 only 1,221 kg was captured, which 70% less than in the first two weeks.
Between May 22–June 8, 5,295 cannabis plants were destroyed, whereas from June 9–22 this number dropped to 3,184. Also the number of arrests has gone down.