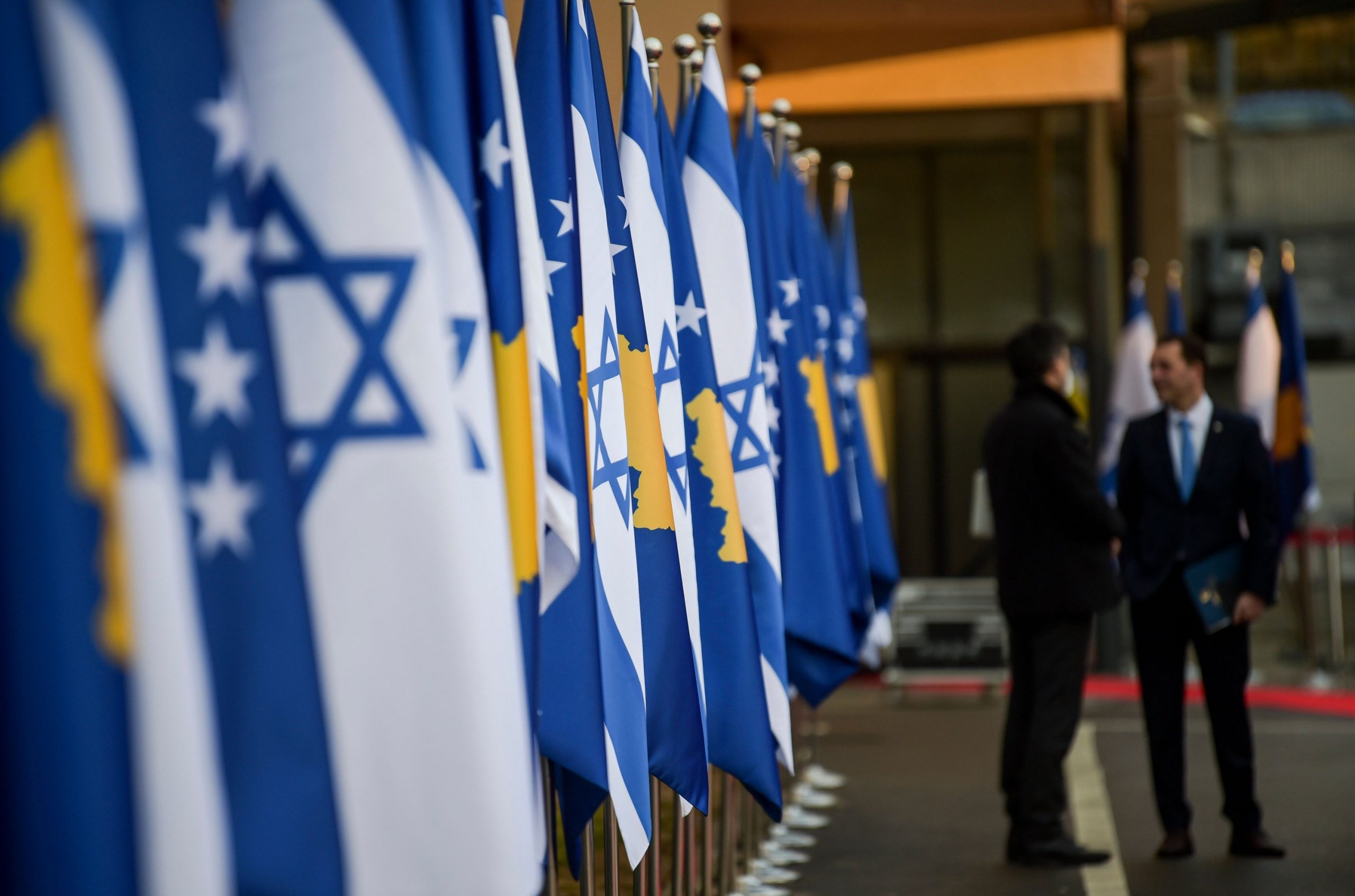 The leader of Vetevendosje Movement, Albin Kurti who won about 48% of votes in Kosovo, sent a letter to the Prime Minister of Israel, Benjamin Netanyahu, at a time when both countries have just established diplomatic relations.
Evaluating the diplomatic relations, Kurti said he sees it as an opportunity to establish and strengthen political, economic and cultural cooperation between two countries.
"Our nation has historically been respectful to the Jewish community. As future Prime Minister of the Republic of Kosovo, I will be glad to address the relevant issues of the Jewish community and its heritage in our country," Kurti wrote in his letter, as a response to Netanyahu's congratulatory letter received on the Independence Day.
Netanyahu invited Kurti to Jerusalem for the inauguration of the Kosovo Embassy.
"I will do at a convenient time for both parties," Kurti wrote.
In early February, Kosovo and Israel established diplomatic relations, based on the agreement reached on September 4 in Washington where Kosovo and Serbia signed pledges at the White House to normalize economic relations.
Kosovo's document included mutual recognition with Israel and the opening of its embassy in Jerusalem, while Serbia also vowed to move its embassy to Jerusalem, which is still not clear if and when it will happen.
Following the decision for the embassy to be open in Jerusalem, Kosovo was criticized by the European Union, as all the embassies of the EU member states are located in Tel Aviv.
Kosovo's decision was criticized also by the Turkish Embassy in Prishtina. During a meeting with the Turkish ambassador, Çağri Sakar on Monday, Kurti said the place where the embassy will be located is an issue that will be addressed by looking at the outgoing government documentation.
The deputy leader of Kurti's Vetevendosje, and former Minister of Foreign Affairs, Glauk Konjufca said that the decision to open the embassy in Jerusalem was not smart.
He said that the embassy of Kosovo in Israel will remain in Jerusalem until the country is not conditioned from the European Union.
"If our joining into the European Union is conditioned with the change of location (of the Embassy from Jerusalem), then this will have to be reconsidered," Konjufca said in February.