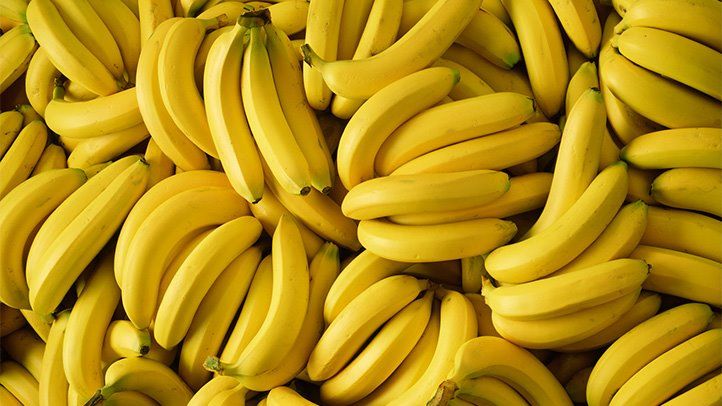 Albanian police have seized another quantity of drugs stashed away in a shipment of bananas belonging to Alba Exotic Fruits.
This is the third time in a month that drugs have been found in a shipment belonging to the company.
On 13 July, police seized 12kg of cocaine from the company's containers in Durres. Just 10 days later, another 6.5kg was found. Yesterday's haul totaled 7.25kg of the drug.
Alba Exotic Fruit was also implicated in a cross-border drug bust involving the Greek Police, the US Drug Enforcement Agency, and the Albanian police. 137kg of cocaine was found in the shipment when it arrived in Greece. The authorities switched it for bags of rice with GPRS trackers in with the plan that once it arrived at its destination in Albania, local police would apprehend those involved.
Unfortunately, when it arrived in Albania, the police managed to lose the main suspect, Gentian Malindi. Two other individuals were arrested, but Malindi managed to shake the authorities despite being under surveillance. He remains wanted.
The company, Alba Exotic Fruit, and its owners have not yet faced any legal action for any of the incidents.
Owner and banana entrepreneur Eduart Dauti is believed to be in France, purposely avoiding returning to Albania. He issued a statement via Skype earlier in the month stating he had no idea cocaine was in any of the shipments, and it's not his fault.
He said that the containers are scanned by the authorities, and he is only responsible after they have passed the check. Dauti also said the authorities should find out who ordered the drugs and placed them in his containers.
"I am a trader, I only import fruits. What happens outside, that I have no responsibility for. It has to do with the authorities. Once the items pass the scanner, I am given confirmation to receive it. We don't get anything that hasn't been scanned first. Who would risk himself for 10kg of drugs?" he said.
He claimed there are criminals in the port who are the ones planting the drugs.