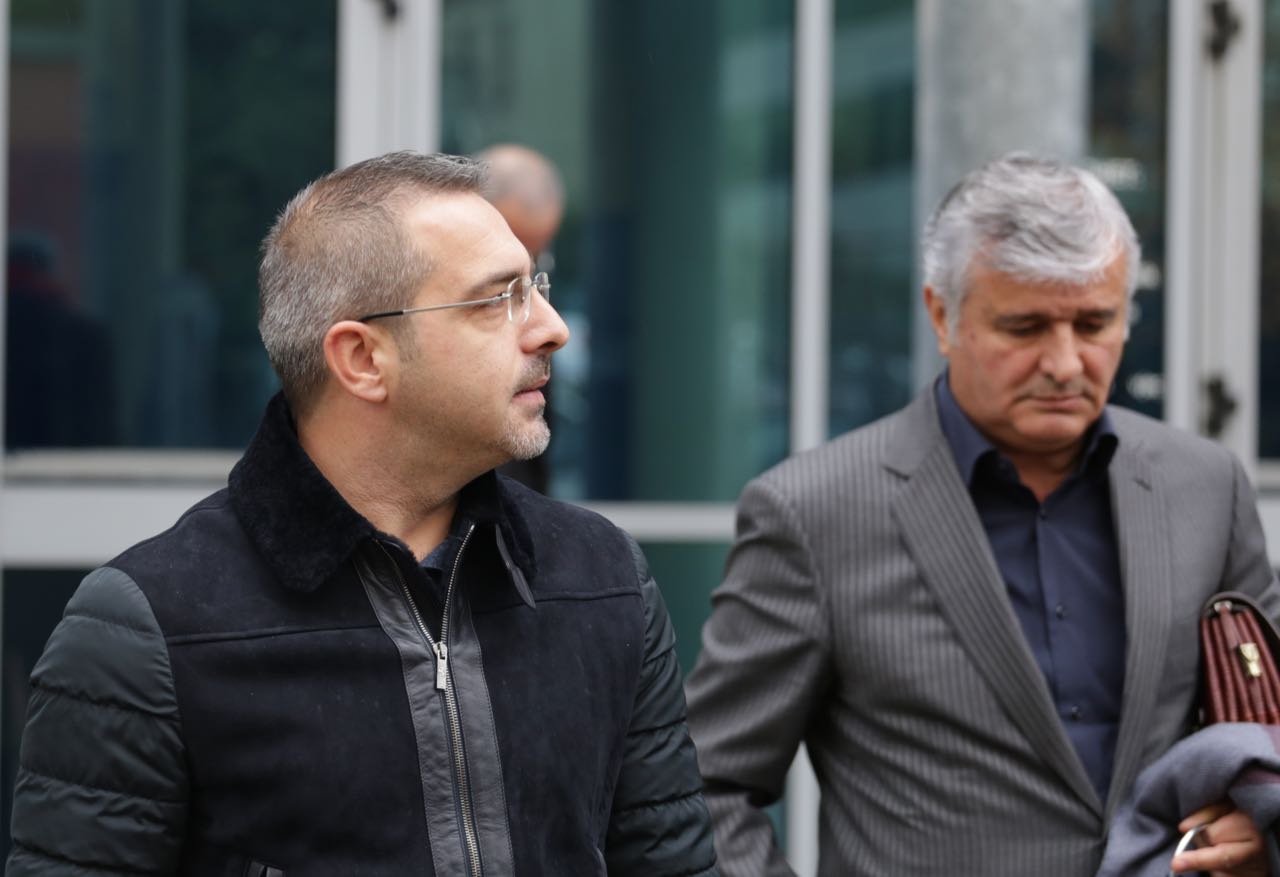 The Court of Serious Crimes has decided today to grant a request from former Minister Saimir Tahiri whether the Serious Crimes Prosecution will file a case against him. The Court gave the Prosecution until March 10 to decide whether to prosecute or not. The investigation had been extended so far four times, the last time in January 2019.
The deadline now put to the Prosecution Office conveniently cuts off the investigation before it would have been taken over by the Special Anti-Corruption Office, whose installation has been recently postponed due to lack of applications.
In October 2017, the Prosecution Office sought the arrest of Tahiri because of his suspected membership of a criminal organization trafficking drugs to Italy. Several members of the Habilaj criminal group had used Tahiri's car to travel outside the country, including Sicily and Greece. Tahiri also reportedly met with the Habilaj brothers, who were his cousins.
Even though Tahiri initially declared that he would not rely on his parliamentary immunity, Parliament voted on October 25, 2017 against revoking his immunity after a testy hearing in which members of the Socialist Party interrogated the Prosecution Office on the merits of the case, which was still under investigation.
A week later, 25-year-old businessman Orest Sota was arrested with €800,000 in cash and two boating licenses belonging to Saimir Tahiri, while he claimed never to have owned a boat. In January 2018, Sota was released on bail by the Serious Crimes Appeals Court.
In May 2018, Tahiri was placed under house arrest after the court refused to allow his arrest. Tahiri filed an appeal at the Serious Crimes Appeals Court decided in his favor.
Meanwhile, General Prosecutor Arta Marku interfered several times into the case, first by allowing a key witness to be extradited to Italy, and then by removing Prosecutor Besim Hajdarmataj as Director of the Serious Crimes Prosecution and finally moving to the regional Prosecution Office of Pogradec.
At the same time, Parliament launched a special investigation into the case, but the parliamentary committee has failed to produce any results as the government refused to grant any of its document requests.
The only concrete result is that the Legal Affairs Commission recently voted to enhance the immunity of MPs and ministers.